Music for a Saturday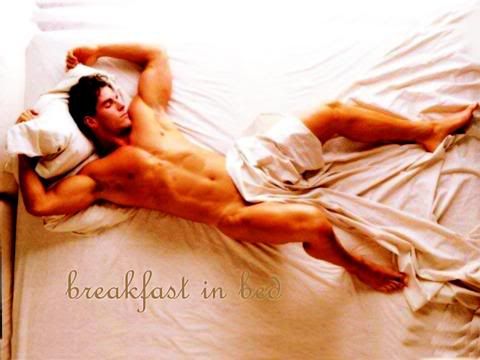 by Colleen Gleason
This month in the Wet Noodle Posse August ezine, the Noodlers weigh in with
our favorite things to do on a Saturday morning
.
In case you didn't notice, you'll see that for the vast majority of us, whatever it is (sex, reading, conversation, snoozing) involves staying in bed as late as possible.
However, at some point we have to get up and get the day going. For many of us, Saturdays are cleaning days. At least it is for me. (Argh.)
The only thing that gets me to going is playing the right kind of music, blasting it through the
house.
So...that got me to thinking about the realm of appropriate music for a Saturday, and I made a list of the music I always seem to play during certain times.
Call it my
comfort music
, if you will. (I blogged about
Comfort Reads
earlier this week, too.)
So, here's my Comfort Music list--I'll share mine if you share yours!
1. Music I like to clean house to:
AC/DC-Back in Black
or
Liz Phair-Liz Phair
2. Music while I'm cooking a special dinner:
Two Rooms (A Tribute to Elton John &
Bernie Taupin)
or T
he Phantom of the Opera Soundtrack
(the London version)
3. Music to play at an appropriate volume
during
the special dinner:
The Hannah & Her Sisters
soundtrack,
Frank Sinatra
, or
Pat Metheny-Travels
4. Music to play when I want to feel sexy:
Jeff Buckley, James Blunt


5. Music to play when I want to dance around like a madwoman:
Madonna


6. Music when I'm mad:
Alanis Morrisette's

You Oughta Know
(of course) and
Ben Folds Five's

Song for the Dumped
.
Now it's your turn. What music do you tend to gravitate to when you're in a certain mood, or have to do a certain task?