The Red Carpet
Tonight my husband and I are going to step out of our ordinary lives and into a glamorous one. We'll go from couch potatoes watching Battlestar Galactica and eating cookies one night to dressing in a tuxedo and gown and walking the red carpet.
See, my husband is nominated for three Emmy awards.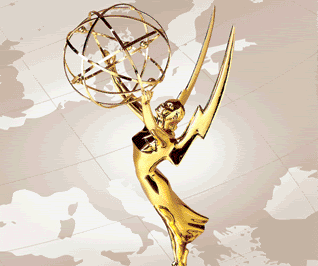 Yes, it is a real Emmy. No, I won't be traveling to L.A. and hobnobbing with Patrick Dempsey and Jennifer Garner. It's the Lone Star chapter, and the Emmys are for local news productions. Now, it is a big state, and he is up for THREE. (He and my son joke that he got three more Emmy nominations than LOST.) We will sit with local celebrities from the local stations, so it's exciting.
Last year, he won. He was so happy, y'all. The most memorable part of the night, other than his win and his speech, was when he told one of his colleagues, "Let's do this again next year." At that moment, I wanted it for him again more than anything.
Last year it was in Dallas, in the same building where they filmed part of Logan's Run. There was a red carpet and a giant Emmy statue, and everyone dressed to the nines.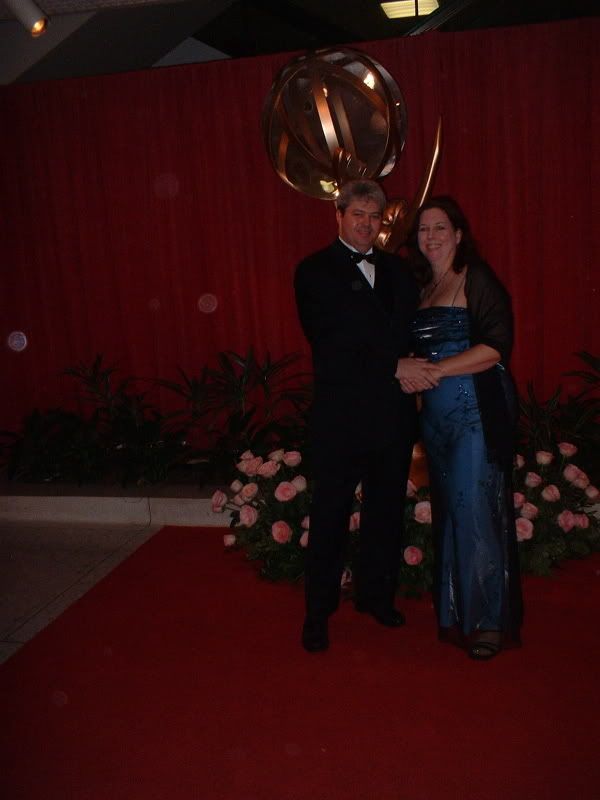 There was good food, though it was barely light enough to see. The program was long, and my husband's category was smack in the middle. Then we went to an after-party in someone's suite. The next morning, we were back to our ordinary lives, eating breakfast at the Waffle House and driving back from Dallas so we could get to work on Monday.
I just hope Cinderella comes home with another statue ;)