The emotions of music
It's a brand new month, and that means there's a new issue of the Wet Noodle Posse e-zine up on our site. Be sure to check out all the fabulous articles. Our Faves listing this month is our
favorite movie soundtracks
, a particular favorite topic of mine since I love soundtracks, especially orchestral ones. Since we submitted our copy for this issue, however, I've bought and fallen in love with yet another soundtrack --
Pirates of the Caribbean: At World's End
.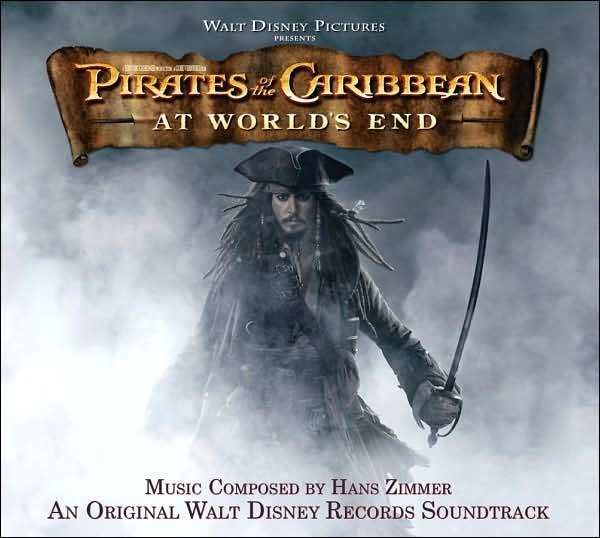 I love every single song, from the fun and whimsical "Up is Down" to the sweeping emotion of "One Day" to the proud voices in "Hoist the Colours", the only song with singing accompanying the music. Hans Zimmer, who has done other soundtracks such as
Batman Begins
,
King Arthur
,
Gladiator
and
Black Hawn Down
, captures the essence and emotion of each scene and puts it to music. That's a talent I very much admire since I don't have a musical bone in my body.
It's the mark of a good soundtrack when you can listen to it and immediately see the accompanying scenes, reexperience the emotions you felt while watching those scenes. It's one of the things that make watching movies such a different entertainment experience than reading books. In addition to the visual, you have the audial. And for whatever reason, music taps into our emotions. I've probably relistened to the
Pirates
soundtrack 15 or 20 times by now, and it's because I love how the music takes me back to the story. I can relive Captain Jack's humorous antics, the battles between the pirate lords and the East India Trading Company, and the love story between Will Turner and Elizabeth Swann.
Plus, I can actually write to orchestral soundtracks (unlike ones with words, which I find distracting) and feed the emotion from the music into my writing. I think my work comes out richer for that extra emotion.
Now, we've told you our favorite soundtracks. What are yours? Really, we want to know. Hey, I might get some good suggestions to add to my collection.