RESEARCH for IDIOTS AND DUMMIES
So many great research tools, so little time. I used to spend entire weekends in the library. Now I can do the same amount of research with just the click of a button.
Google and Wikipedia work well for me when I need a quick detail.
For instance, one of my characters in my wip referred to the voice of the Robinson Family robot on Lost in Space. To check when the show was aired to make sure my character wasn't too young to refer to the robot, I GOOGLED "robot on t.v. show" because I couldn't remember the name of the show. Wikipedia popped up and there was all the info I could ever need about Lost in Space.
In another scene in my WIP, my heroine notices all of the lights on the police cars as she pulls up to a house. I want to get the details right so I look up "lights on police cars" and not only do I find great pictures of different police cars on Wikipedia, I see that the lights are also referred to as "beacons" and "light bars" and, of course, "emergency lights." These aren't the best examples, but at least you get the picture.
From my WIP:
She could see the house at the end of a cul de sac. With all the emergency lights flashing it was hard to miss. Three police cars served as a barricade and an unmarked sedan took up most of the sidewalk.
Other info regarding police cars came in handy too: "Police cars have nicknames such as (police) cruiser, squad car, prowler, radio car, panda car, area car, scout car, patrol car. In some places a police car may also be nicknamed a cop car, a Black & White, a cherry top, or a jam sandwich. Depending on the configuration of the emergency lights, a police car may also be called a marked unit, RMP (Radio Motor Patrol) or slick top. Undercover cars can be called "Silver Bullets"."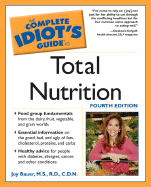 Another research tool I love to use are the Books for Dummies or The Complete Idiot's Guide to… The con is that these books can be costly. I like to use them to learn about my character's jobs. For example, in one of my 2008 Golden Heart finaling manuscripts,
Better Late Than Never
, my heroine is an award-winning nutritionist. I have her win the same award the author of the nutrition book won in
The Complete Idiot's Guide to Total Nutrition
. By the time I've read the book or heavily skimmed it at the very least, I have a better feel for my character and what she does. Here are two examples from my manuscript where having those extra details, IMO, added to the scene:
No wonder the NFL franchise was worried about him. The man needed serious nutritional help. She took the slices of bagel and tossed them into the garbage with the butter. Next, she reached around him for the package of hot dogs and held them in front of his face. "These frankfurters are made from muscle meat. They have all the essential amino acids, B vitamins and iron, which is good, but they're loaded with saturated fats and cholesterol." She shook her head. "A definite no-no."

Max snatched the package of hotdogs out of her hand. "Frankly, my dear, I don't give a damn." He let out a hearty chuckle.
And another scene…
He grunted. "I have a better idea. How about I write you a big fat check right now, you certify me as nutritionally sound, and nobody need ever know otherwise."

"And jeopardize my career, my reputation?" She shook her head. "Not in this lifetime." She was having fun now. Max Dutton obviously thrived on control and she'd bet her good standing with the National Heart Association that this was the first time in his life he didn't have the upper hand. "Don't worry about the little green apples. You'll get great big juicy red ones and yellow ones, too. Lots of variety--just like you're used to."
So what internet research tools do you often refer to? Any research books or tools you'd like to share with us?