EXERCISE FOR THE BRAIN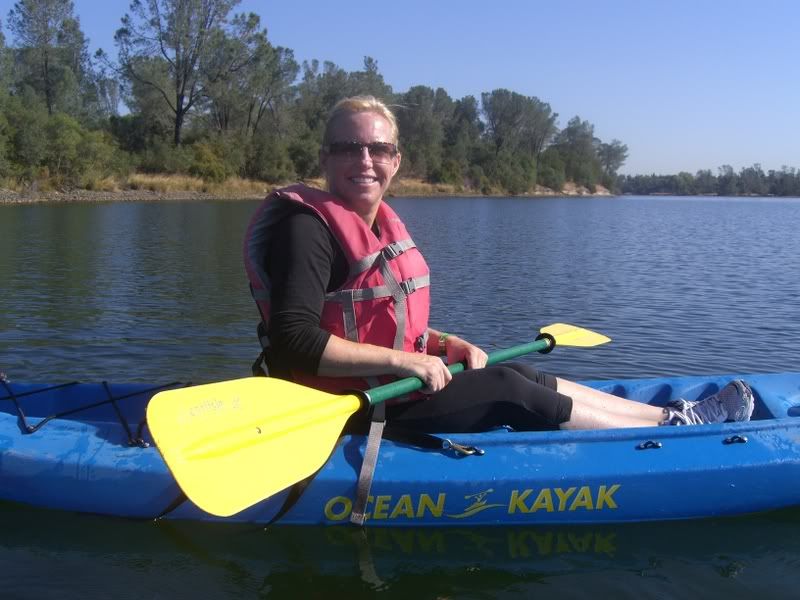 For me, daily exercise is more about the brain than the dress size. If I go two days without walking, biking, or moving in some form, I begin to feel sluggish and writing becomes a struggle. About two years ago I decided to make exercise a priority and I've never been happier.
All month on the Wet Noodle Posse we've been talking about staying healthy and positive. FOR ME, exercise is the key to staying happy and healthy. Exercise in ANY form rejuvenates me. I've been trying new things like hiking and kayaking (see picture). Exercise doesn't have to take a lot of time either. Jog to the mailbox and back. Walk the dog. Walk the kid. Take the family kayaking or hiking for a few hours next Sunday. It's a FUN and inexpensive way to get outdoors and see the world.
According to
Wikipedia
, exercise is beneficial to the brain by:
- increasing the blood and oxygen flow to the brain
- increasing growth factors that help create new nerve cells and promote
synaptic plasticity (helps strengthen the connection of two neurons)
- increasing chemicals in the brain that help cognition (the processing
of information)
There are so many conflicting reports on how much exercise is good for you. I'm not a doctor, but I say do what feels right for you. And, of course, if you have health problems, consult a doctor first!
It's easy to exercise every day because so many daily activities count as exercise. For instance, gardening counts! So does housecleaning or walking up and down the stairs. I spent two hours on Saturday pulling weeds and pruning. That was my exercise for the day!
What do you do to keep yourself moving? What's your favorite exercise?
Labels: exercise, Writers' Health