Read This Book!
I'm reading first books this week, and the first one I picked up was Lee McKenzie's A MAN FOR MAGGIE. I started it yesterday and finished it today. I looked up at one point and was on page 92! By the time I was done, I felt like I'd vacationed in Collingwood Station with Nick (sigh!) and Maggie.
Maggie Meadowcroft is new to town. She inherited her aunt's home and is planning to turn it into a spa, with all natural products that she makes herself. She is bright and cheerful, unselfconscious and giving, and you can just see why Nick Durrance, the man she hires to help her convert the house to a spa, falls for her.
Nick is the son of a prominent family, who "lowered his standards" and fell off the grid. Even though he's stayed in the town, he no longer associates with his former friends, and his family only under duress. (Hey, duress, Durrance...coincidence?) He has a pretty successful business but works with his hands. He was troubled in high school, the bad boy the girls wanted to reform.
What I loved about this book is how Nick fell for Maggie. You can see him fighting it, kind of, but there is nothing like watching a man fall in love against his will. He was at once vulnerable and heroic and I just love him.
This book is the PERFECT example of show don't tell, motivation and emotion, emotion, emotion. Honestly, I wish I could send a copy to most of the contest entrants I judged this week!
Buy this book!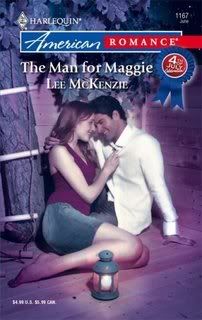 Labels: books