Zen and the Art of Home Maintenance by Trish Morey
I'm a writer. I sit for hours on end in my office (when I'm not checking out the contents of my pantry, that is) tinkering with email, surfing the net, mucking around with various committee stuff. Every now and then I might even manage to type a few words on the old wip. But I'm in my study.
So why is it, that when I do emerge from my cave, my lounge room looks like a bombsite?
Okay, so I admit it. I have four piglets – ahem – four girls who like to spread themselves and their stuff out. And who prefer not to pick it up afterwards. And maybe, just looking around this office (eek) they do take after me.
But how do other writers do it? Or don't they? And given that, if an effort to clean up is made, pristine conditions last around, ooh, ten minutes. Should I just wait to clean up until the kids leave home? That's probably only another ten years away. I can hang out in my office till then. Maybe I might even get something else written on my ms.
Now there's a thought...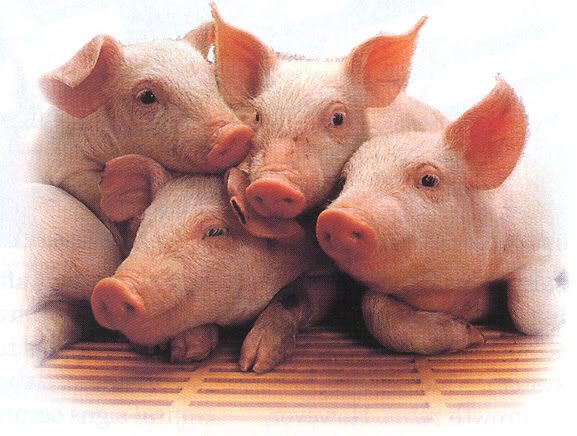 Piglet photo thanks to South Dakota State University