A bichon named Coco Chanel
Hi, Coco Chanel here. No, I'm not a poodle or a raccoon or a panda. I'm a two-year-old bichon, thank you very much.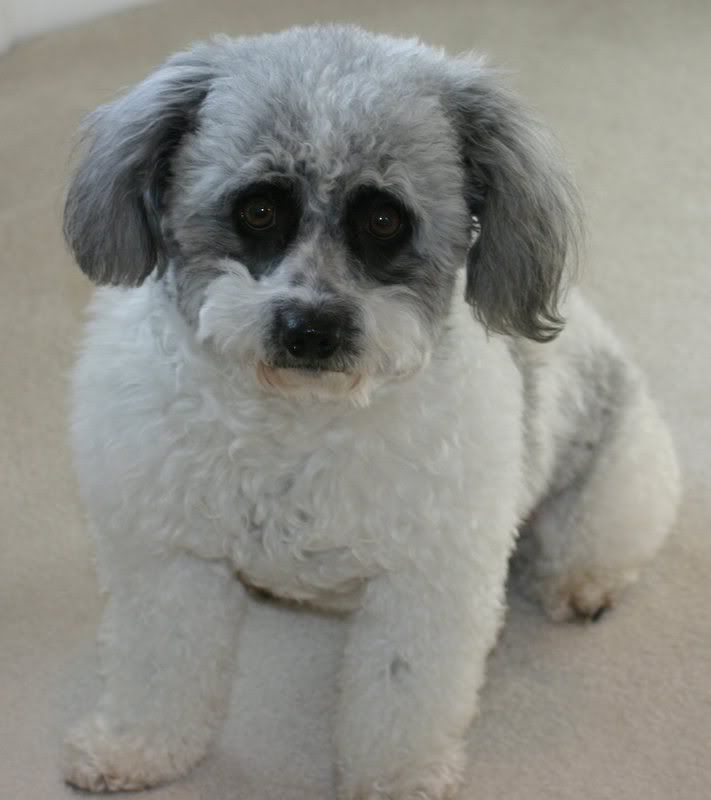 Operation Kindness rescued me from a puppy mill, took a photo of me, and placed it in the paper the day after Christmas. Before I could catch my breath over that shock, I was hauled out of my cage and tossed into a car with my new owners, Scott and Sandy, who first took me to the vet's where he declared me sick as a dog (do not get me started on eardrops or the pills they forced down my throat) and then on to a poodle parlor where they had me shaved because no one had thought to brush my coat.
Being two, my not being housebroken or leash trained or anything else for that matter came as a bit of a shock to my new owners, but we're all adjusting. They have gates all over the house, and I'm learning about grass. Better yet, I'm no longer hanging myself on the leash. I still refuse to sit or come when called unless there's food involved, but I have learned where they hide the Milk Bones and know Sandy's lap is the safest place during a thunderstorm.
With any luck, I should have my new owners perfectly trained by Christmas.
~~~
Coco Chanel calls Noodler Sandy Blair's house home.
Labels: pets